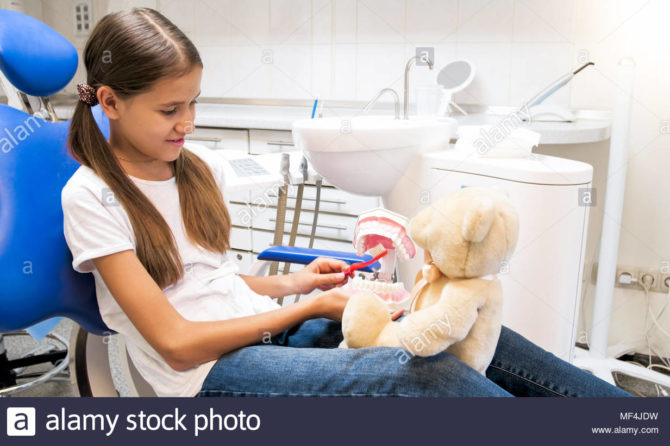 Often parents are sure that their kids are not going to hop on the dental chair….
During the consultation session the question going on around in their minds is will my child let you do such an invasive procedure??
So here I would give you certain tips which might help your child cope up with the fear of dentistry.
It is said that "Calm is contagious and so is anxiety". Kids can easily understand parent's behavior. When parents are nervous kids can feel. Keep calm, all will go well naturally.
Keep kids busy – distract them with books/music/their favorite videos or game.
Make sure your kids are not hungry before a visit to the dentist. Enjoy a healthy snack prior to appointment. Hungry kids are not going to be happy kids.
Another important point to take care of prior to dentist's visit is a child's sleep. Make sure they get lots of sleep before appointment. A full night's sleep or nap can help things go smoothly.
Let the child be comfortable. Bring a bear to hold or a blanket to cuddle. It can help ease the stress.
Praise your child for good behavior during and after a successful visit. Make their visit a positive experience that they can be happy about.
To learn more about such tips contact for appointment at KIDS DENTAL STUDIO 7202833900
Leave a reply