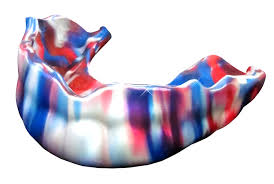 What are mouthguards? – Mouthguards, also called mouth protectors, are coverings worn over teeth, and often used to protect teeth from injury, from teeth grinding and during sports.
Who Needs a Mouth Guard? – Who play contact sports such as football, boxing, soccer, ice hockey, basketball, lacrosse, and field hockey. Non-contact sports (for example, gymnastics) ,any recreational activity (for example, skateboarding, mountain biking)
What are the types of mouth guard? – 3 TYPES  1. Custom fit mouthguard   2. Stock  3. Boil and bite.
Why use custom fabricated mouthguards over Stock/boil and bite ones? – The individually fabricated mouthguards fits exactly onto the teeth, do not move and allow to breathe freely and to speak normally whereas the STOCK/Boil & Bite mouth guards fit poorly and become loose. The athlete has to hold this mouthguard onto the teeth, this prevents him from producing outstanding performances.
Why Use a Mouth Guard When Playing Sports? – When there's direct impact to the lower part of your face, the force can travel through your jaw, teeth and even the upper part of your skull. This can increase the risk of injuries like front teeth fractures and even concussions. Blows to your lower jaw might cause the jaws to slam together and damage both rows of teeth. Mouthguards act as a buffer for these kinds of impact. The spongy material helps to absorb the shock and lessen the force applied to your teeth, jaws or skull.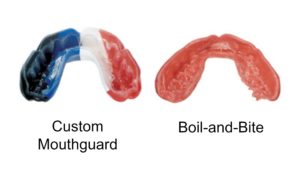 #kidsdentalstudio #dentistry #dentist #Dentalhealth #pediatricdentistry #pediatricdentalclinic #bestpediatricdentalclinicahmedabad #dentalhygienist #dentalcare #painlesskidsdentalclinic #kidsdentist #bestkidsdentist #kidsdentistahmedabad #childdentalcare #childdentist #childrendentist #bestchilddentistinahmedabad #pediatricdentist #bestpediatricdentistinahmedabad
Leave a reply